THE NEW LIVING TREASURES PROJECT ABOUT THE LIFE AND ART OF CERAMIC ARTIST AND FIGURATIVE SCULPTOR TIP TOLAND IS NEAR COMPLETION. PLAN TO JOIN US AT THE PREMIERE, OR LOOK FOR IT IN THE PUBLIC TELEVISION AND SEATTLE CHANNEL LISTINGS.
"Tip Toland's figurative sculpture—many larger than life—extend a centuries-old tradition. For at least 1300 years, humans have depicted themselves and their cultures in clay, carved stone and bronze. Tip's inclusion in a recent exhibition at the Metropolitan Museum of Art examined her expertise in realistically depicting an aging woman, and placed it in historical context with examples from ancient Greece, Rome, Egypt and more recent figurative sculptures by Auguste Rodin, Jeff Koons and Duane Hanson."
– Lloyd Herman, founding director of the Renwick Gallery of the Smithsonian American Art Museum, and current member of the Living Treasures Project Committee
Tip Toland is a dynamic and courageous sculptor, both in the scale of her work and her choice of subjects. Her hyper-realistic ceramic sculptures are emotionally charged works which depict beauty, humanity, and vulnerability through an intentionally diverse collection of non-conventionally 'beautiful' characters.
As a teacher, she has inspired and mentored many figurative sculptors across the country. She is humble, selfless, and generous of spirit. Through the science of observation, and knowledge of anatomy, she trains students to hone their observational skills. And by sharing her experience in building large-scale work, she has moved the ceramic field forward.
As a ceramic artist, she is recognized for her mastery of the medium. She has attained international renown and received numerous awards. Her work is in many major collections across the country, including the Renwick Gallery at the Smithsonian. A personal milestone was attained this year when her work was included in, "Like Life: Sculpture, Color and the Body (1300-Now), a exhibition at the The Metropolitan Museum of Art (The Met Breuer) presenting about 120 mostly realistic figurative sculptures by artists who "sought to replicate the literal, living presence of the human body."
If you would like to find our more about Tip, please visit www.tiptoland.com.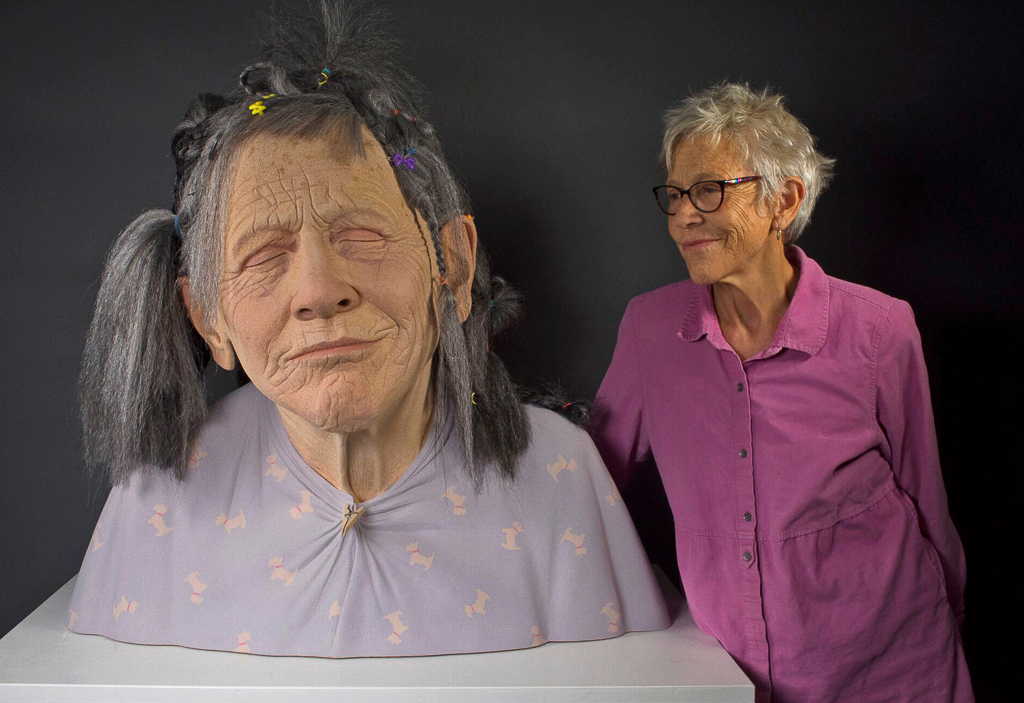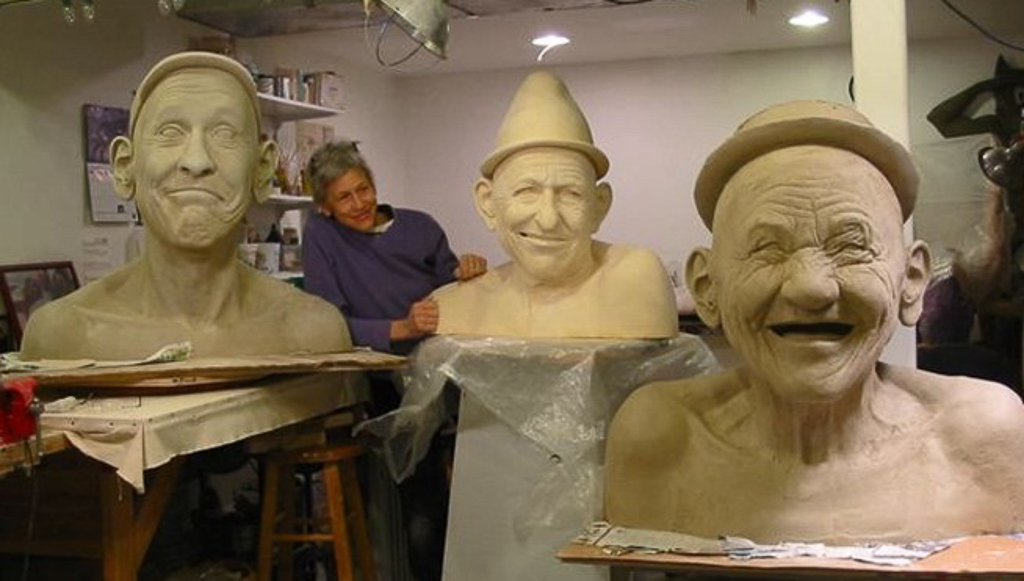 Please consider joining our effort continue the Living Treasures Project with what will be the ninth in a video series that began during the 1990s to document the Northwest's most important and influential elder craft professionals.
Your Help is Important
As you might imagine, fundraising for professionally-made videos is a challenge for an all-volunteer organization like Northwest Designer Craftsmen. We hope that you will consider a gift to provide momentum for further fundraising for the Tip Toland video, and perhaps for those we hope to produce in the future. We will acknowledge every donor in some way, either on a video, or in related publications.
Copies of all videos are placed in the archives of the University of Washington, and those of the Smithsonian Institution. They are also distributed to local public and college libraries. The public will be able to view each new documentary at a special presentation, and on the Northwest Designer Craftsmen website and YouTube. Fidget Films has a working relationship with KCTS Channel 9 and The Seattle Channel, and ensuring that the newest Living Treasures videos will be shown by both venues. Whether you are an individual or a group, a gift to the Living Treasures Project will help to further promote the rich diversity of fine crafts from the Pacific Northwest to local and national audiences.
If you'd like to stay updated on Living Treasures, you can subscribe to our project newsletter here.